The 2016 Rio Olympic Games are already history.
We have lived great moments as the three medals of Usain Bolt, the great Michel Phelps withdrawal, or the Brasilian Futbol Team´s gold Medal.
At Sunglasses Restorer, we have been very attentive to the sunglasses of many Olympic athletes, and we have written an article talking about of some of them.
Therefore we've created this post
The best Olympic Sunglasses of Rio 2016
These are not all that there are, but are all those that matter. Here are our individual gold medals for Olympic sunglasses.
We have included several athletes by medal colour because three medals wouldn't be enough.
Let´s Start
Olympic sunglasses – Bronze
We will begin with a "new" sport
Justin Rose and his Adidas Eyewear
Golf was premiered in Rio as an Olympic sport and this Brit has become the first winner in this competition.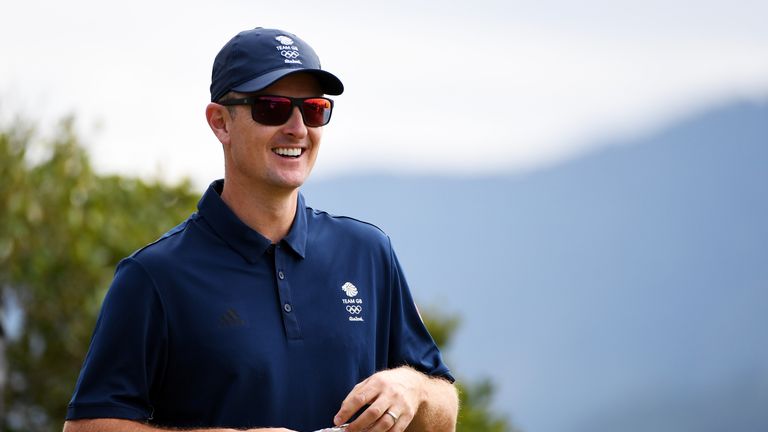 He was wearing a casual style of Adidas Eyewear, far away from a sports sunglasses.
We need to say that he got a hole in one. Do you think that the sunglasses helped him?
Congratulations indeed.
Marcus Cooper Walz and his Oakley Radar EV
This Spaniard from a British father and German mother gave the surprise in the K1 1000 canoeing race in calm waters.
He got the gold against all odds, making a memorable comeback.
He was shielding his eyes with the Oakley Radar EV, and pay attention to these sunglasses because we will come back to talk about them in this article.
Kerri Walsh and April Ross
The mythical beach volleyball player Kerri Lee Walsh, with three Olympic gold medals behind her, came to Rio with a new partner after the retirement of Misty May-Treanor.
April Ross is her new partner, and together they got the bronze medal, a good position considering the veteran Kerri (38 years she served in the same tournament) and the competitiveness in the current women's beach volleyball.
Walsh has been wearing the new Oakley EVzero Path during the Olympics, with a very striking pink lens. Ross has opted instead for the famous Jawbreaker, more suitable for cycling.
It was a pleasure to see them compete on the sands of Copacabana.
We now go to the silver medals
Olympic Sunglasses – Silver
Smallest ones are the biggest.
Saul Craviotto and his Siroko.
His pal, Cristian Toro, should perhaps be included, too.
The Spanish canoeist won two medals in Rio, one gold in the K2 1000 and a bronze in the K1 200. These two gold medals plus the ones achieved in Beijing and London 2012, make him a great canoeist.
Siroko eyewear brand has undoubtedly successfully sponsored them, designing an exclusive goggle for these Olympics.
Quite a coup without a doubt. Congratulations
Greg Van Avermaet
The Belgian cyclist won the gold medal against all odds in the men's cycling course.
While certainly he was seen to benefit from the falls of Nibali and Henao, he was capable of reaching Majka with Jakob Fuglsang and in the sprint did not yield option.
The Oakley Jawbreaker he wore in the race is already very accustomed to victory.
Congratulations
Next silver medal.
British Olympic rowing team
Peter Reed, Scott Durant …. and all other members of this team have taken out a big thorn that had stuck in the British Isles, from Sydney 2000.
Rowing in Britain is almost a religion, it could not be too soon to climb to the top of the podium at the Olympics.
So this large group of rowers created joy throughout their country with victory in the "men's eight" race.
Most members of the team wore Oakley, including RadarEV, Radarlock, and EvZero.
Our most sincere congratulations because certainly, they deserved it.
Next one is one of our favourites
Nino Schurter
The Swiss biker was one of the favourites to win the MTB race and did not fail.
The new EVZero Path with a transparent lens undoubtedly helped in the task, on a coppery day with a lack of sunlight
Congratulations to all participants, because the race was really hard.
And now we turn to gold medals.
Olympic Sunglasses – Gold
Kira Walkenhorst
The German women's beach volleyball player and her partner Laura Ludwig picked up the gold against all expectations.
The players are among the best in the world, but there were other favourites such as the aforementioned Ross/Walsh or Bednarczuk and B. Seixas Brazilian whom they defeated in the final.
Kira wore Radar EV, but we didn't see her partner Ludwig wearing any glasses.
Congratulations to both of them.
We are sticking with the Beach Volleyball, and now it´s necessary to speak of Brazilians
Alison Cerutti and Bruno Schmidt
These Cariocas have become national heroes, winning in the sport they say they invented, although there will be many Americans who think differently.
It was certainly an excellent tournament, soundly defeating none other than Lucena and Dalhausser in the quarterfinals.
And on their faces they wore the sports sunglasses that will be prevalent in the coming years: The Oakley Radar EV on Cerruti and EVZero on Schmidt.
And now we move into the last Olympic gold sunglasses, sharing two incredible athletes.
Ruth Beitia, Britney Reese and their spectacular new Nike Wing Precisions.
No doubt the goggle is awesome, but let's face it, a bit quirky.
The two jumpers, one in high jumping and the other in long jumping, have worn this brand new and exclusive model of Nike, designed for these Olympic Games.
As far as we were able to find, only Beitia, Reese and the Norwegian Henrik Ingebrigtsen have worn this exclusive model, valued at no more and no less than 1,200 dollars.
These are such a marvel of technology where optics are concerned, a real treat that the magnitude of the event deserved.
You can obtain more information about these glasses in this article
The Spanish jumper was the most veteran Olympic athlete to win gold in the high jump.
The American Reese has not been able to regain the Olympic title in long jump achieved in London 2012 and has had to settle for silver.
However, both have the gold medal for the most spectacular Olympic sunglasses
And here we are.
As we have said before, sure there are more sports sunglasses not included in this article, so we ask you to leave us a comment with which you believe may be worth mentioning.
Thank you and we hope you liked it.
See you soon, and please share this content, you will make us happy.